Discover more from The Writer Gal Letter
A regular love letter to my peeps about my upcoming releases, fave shows, and hot dudes, naps, and all the music that inspires my books!
Over 7,000 subscribers
Of Crossing Lines, Forgotten Husband...
And an irresistible countdown offer!
Mahalo,
I'm writing this edition of The Writer Gal Letter listening to the epically transcending tones of Sia in Cheap Thrills. To set the mood for today's major to-do list - editing Book 2 of the Millionaire Foe Quartet!
Because guess what?! I'm DONE WITH BOOK ONE! Watch out for more news on how to apply for reading an Advance Review Copy, if it so interests you :)
Jamie and Aaliya's story wrung me out emotionally in the best possible way and I'm carrying that energy over as I tussle with Ansh and Kahini's very angsty romance.
Kahini means story in the Bengali language and I am beyond excited to share this lovely, passionate enemies to lovers' story with you guys on October 21/22!
But let's get back to September fun in this week's edition of The Writer Gal Letter.
---
The last week saw Still Not Over You and More Than You Want chart in the high 100s on AMAZON US - and it would not have happened but for the constant love and support I have received from you, MY PEEPS! MY WRITER GAL's READER PALS who have devoured everything I've ever written.
SO A MILLION THANK YOUS for being mine! Seriously, whatever I am is because of you.
I even made Mom pose with the bestseller rank because my hands were shaking so much as I saw them!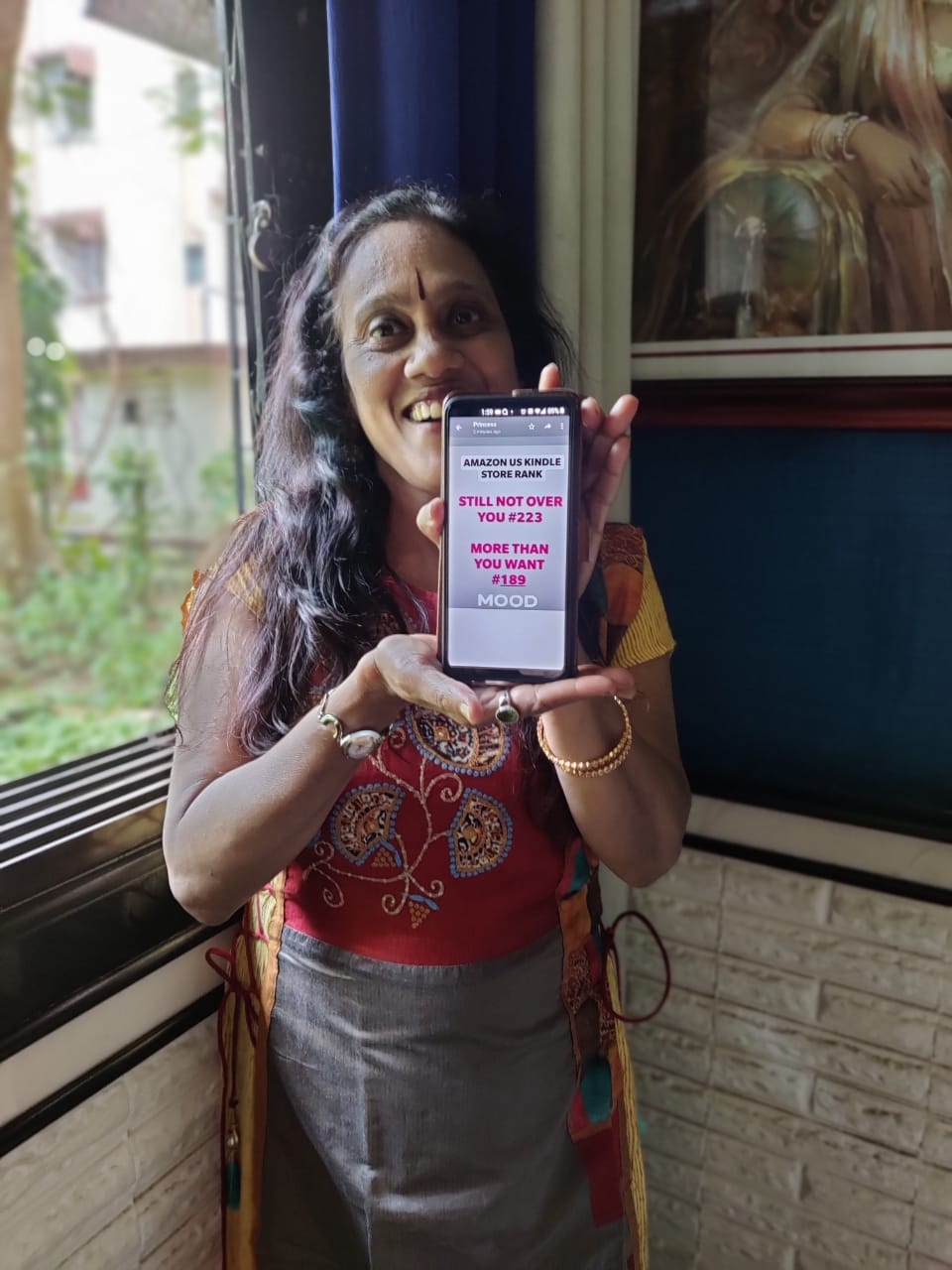 Anyway, as HUGE thank you - Crossing Lines - BOOK TWO of The Geeks of Caltech series is FREE for the next thirty minutes.
So click on the button below right NOW if you want to get your hands on the updated edition - complete with an official playlist AND a juicy, sexy epilogue of what comes next for Naina and Shiv and their sweet and angsty story.
---
Forgotten Husband formerly known as The Billionaire Next Door, also known as one of my other breakout bestsellers from The Memory Duology will become free just a few minutes after I send this letter out!
If you'd like to experience one of my early romances - complete with raffish good looks and the heroine's heaving bosom - THIS IS THE BOOK to go for! :D
I secretly adore Gabriel and Alyssa's story because it is so fantastic - in every sense of the word. A remorseful husband willing to change himself for the love and well-being of his wife is such a hopeful thing to see, isn't it?
NOTE: FORGOTTEN HUSBAND WILL BE AVAILABLE FOR FREE ONLY AT 130 PM IST/12 AM PST.
I'm sharing the blurb for Forgotten Husband to whet your appetite.
Remembering the handsome billionaire could be the end of her…
She can't remember anything.
A horrific car accident has left free-spirited artist 
Alyssa Harper
 with no memory of the last six months.
She desperately wants answers to her past.
And to escape her stern and mysterious protector, Porterfield, while trying to enjoy her European beach vacation.
When she meets the billionaire next door on holiday; she is instantly attracted to him.
Alyssa's small world is shattered when she discovers the man she's falling for is secretly married…
And He can't forget her.
Australian billionaire tycoon and bad boy 
Gabriel De Rossi
 lost his new American wife Alyssa, the day he couldn't choose her over his business.
He's been paying for it, ever since.
All he wants is a second chance with the wife he lost and prove to her she is all that matters.
But fate has other plans when Gabriel's secret is cruelly exposed.
Can Alyssa deal with the fact that the man she's now in love with is her Forgotten Husband?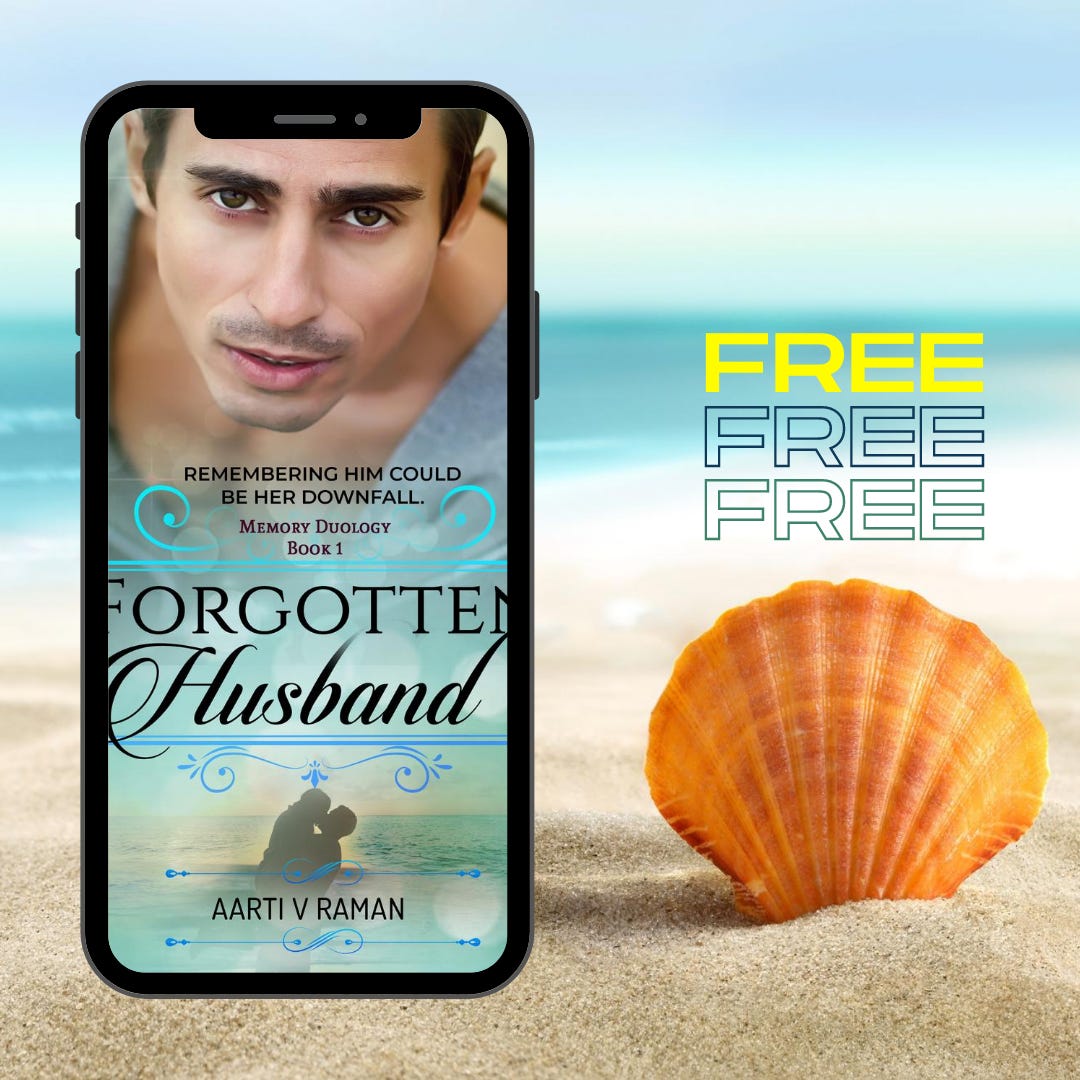 ---
I'll talk to you guys super soon about Jamie and Aaliya's romance and more fun stuff super soon, peeps! Sending this off now because time's a ticking and I can't wait for you guys to enjoy these two awesome novels!
Stay safe and awesome till next time,
Xx
Writer Gal