Discover more from The Writer Gal Letter
A regular love letter to my peeps about my upcoming releases, fave shows, and hot dudes, naps, and all the music that inspires my books!
Over 7,000 subscribers
Free Book Monday
And An Invitation to Join Writer Gal's Reader Pals
Mahalo,
How has August has been treating you? For me, personally, it's had incredible highs and some truly interesting lows. As always, when I am low - emotionally and physically - I turn to music to make me all better. In fact, I am listening to the truly epic Fifty Shades Darker Soundtrack which is AS amazing as the movie and book is NOT! (pun totally intended)
The lows have been running around like a headless chicken trying to murder a rat, as well as having a small panic attack at trying to plan the production of the FOUR awesome Millionaire Foe quartet books!
Here's a teeeeeeeny peek of IN LOVE WITH HER MILLIONAIRE FOE. So, one of my favorite characters in the WHOLE WORLD is the Warrior Karna, King of Anga. And I have been obsessed with Draupadi and Karna's doomed love story ever since I first read Palace of Illusions by @divakarunichitra 

It has been a fervent dream of mine to give them their well-deserved and well-fought HEA!

And that, in short, should tell you everything about In Love With Her Millionaire Foe and Jamie and Aaliya's epic frenemy romance. 
Here is the pre-order wishlist link for In Love With, friend. It's currently ON A MASSIVE DISCOUNT - like INR 49 - so do grab it now!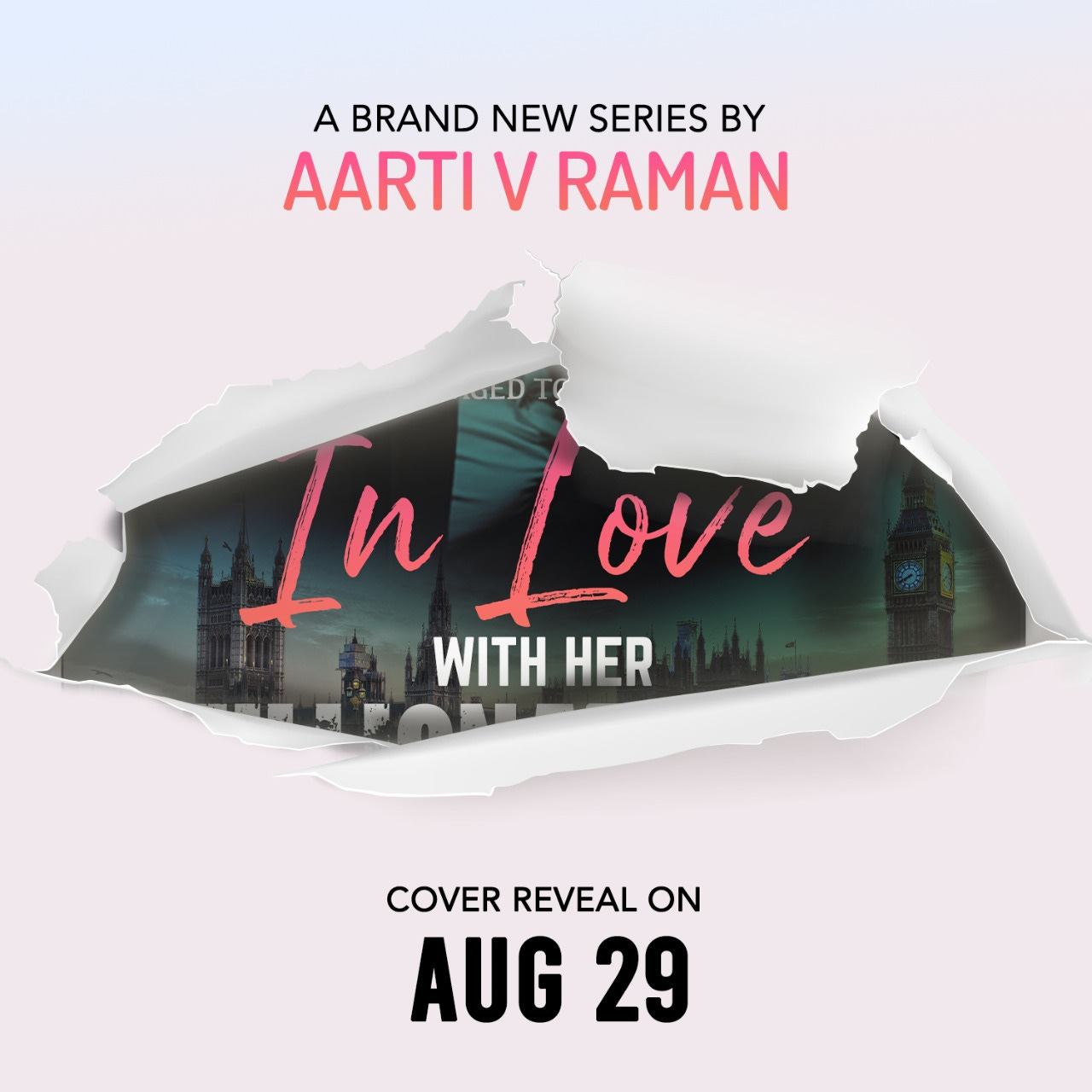 ---
SCORE SCORES BIG
Among the highs have been the announcement by my lovely agent of my next traditional release from Bloomsbury India.
Here's the full scoop on the announcement!
This hot Writer Gal has some amazing writer news! I am beyond, like SERIOUSLY, beyond thrilled to announce this news - I will have a book out with
@bloomsburyindia
titled SCORE. Score is repped by my incredible agent
@mathursuhail
of
@thebookbakers
and has been such a *champion* of this story since minute one.
Suhail and Team TBB thanks you guys!
A little backstory on SCORE -If there was one story I seriously doubted myself AND loved beyond compare its B's story.
B Vishwanathan hates her name and her job and cricket... But she will do anything to SCORE an interview with the hottest member of the Indian cricket team, Assistant Coach Arhan Kapoor. Sparks fly, snark cries, and people die as these two circle their way around each other during the T20 World Cup! Its like Zoya Factor meets Inside Edge by way of Sex and the City!
I wrote SCORE in 2014 and it had been languishing in my laptop for the last few years until Suhail took one look at it and said, 'Yeh banegi'.
Guess what? Ban gayi!
Its been a pretty epic few weeks in general and I just... Thank you, universe. For always having my back!
Xx
Writer Gal
Further backstory on why this book is so special to me: I wrote this funny, rollercoaster romantic thriller to honor the incredible love of cricket that's been bequeathed to me while in utero and because a young Aussie cricketer Phillip Hughes, died in a tragic car accident. It made my Writer Gal brain sit up and ask…what if that death hadn't been an accident and this promising cricketer was murdered because someone wanted him to never play for his country again?
This central thought brought Bee and Arhan's story to life! And I CANNOT wait to share it with you soon! Stay tuned for more updates on Score, okay?!
---
And….this is the other high!
So, I've been working quietly to limit my social media time and put it to fantastic fucking use - because well, not enough hours to write and edit and plot AND talk to you, reader friend. So, I came up with a brilliantly UNORIGINAL idea - An intimate first-access online space where we can hang out lots more, talk MY books, play games, and, of course, GAIN ACCESS TO ALL OF MY PRESENT AND FUTURE BOOKS!
If all of this interests you, please do come and join Writer Gal's Reader Pal's - Aarti V Raman's Facebook Group.
I'm still learning the ropes on how to use a Group (it took me an hour to create it, DO NOT ASK!) so please, be patient with me as I make it the best possible, awesome place I've envisioned in my head! But, I'm already EXCITED to be there and not on random social media trying to talk to you, my awesome Reader Friend.
I want us to go on lots of adventures together which is exactly what escaping into fantastic stories is all about, isn't it?
NOTE: Please, do reply to this email if you can't access the group and I'll be happy to send you a personal invite myself.
---
YAAS! I'm continuing with offering select books in my backlist absolutely free for those of you who do not have a Kindle Unlimited subscription and want to sample my writing.
For this week, Make Believe Husband is FREE TO DOWNLOAD for a limited time. It's a second chance amnesia romance between a sexy rockstar and the woman who's forced to pretend to be his wife in order to save her comatose father! Yep, I WENT THERE :P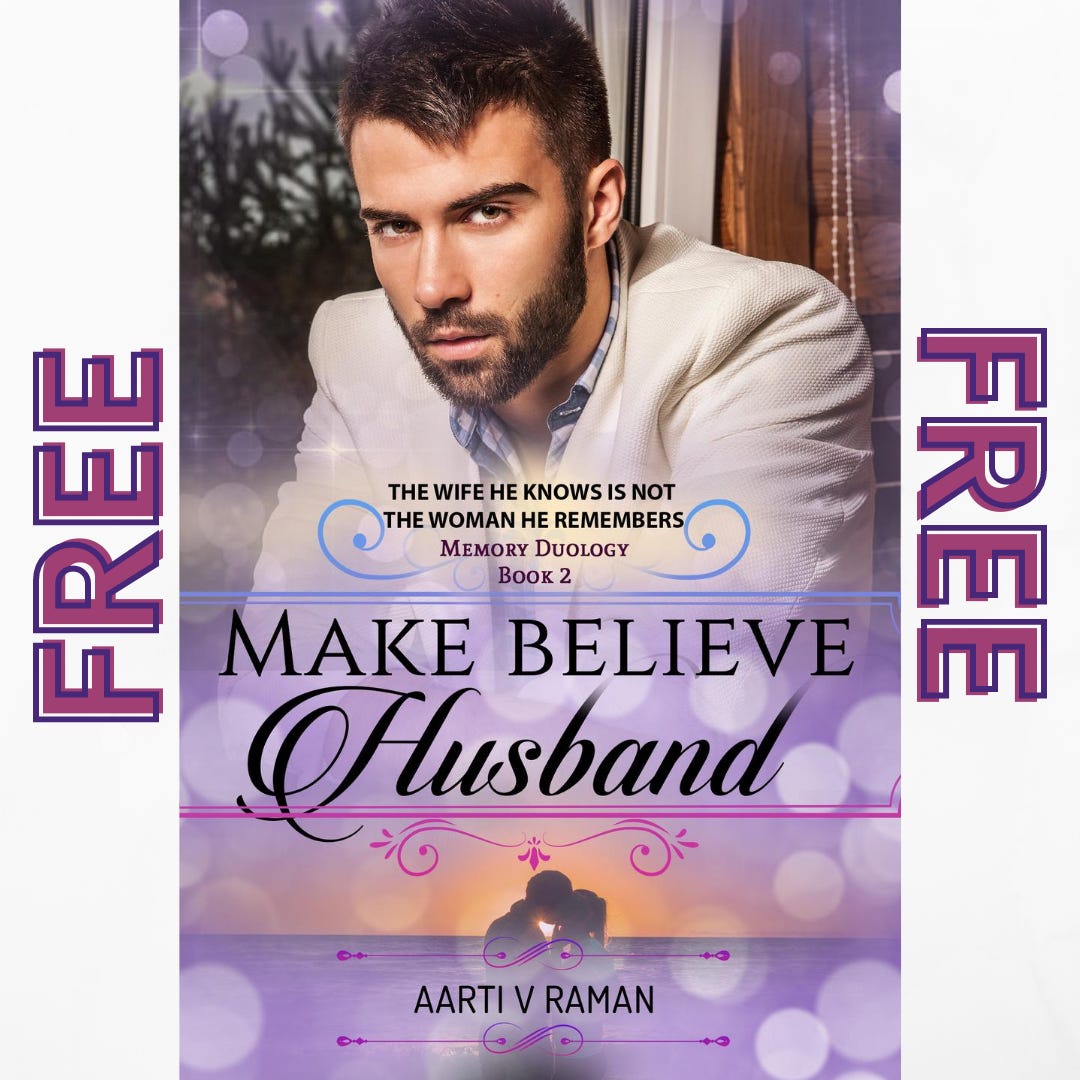 And here's the blurb to entice you.
When he remembers her, he will hate her…
Irish commercial pilot 
Siobhan Davis
 has a hot problem.
She has a crush on her very handsome, very famous, very married boss – celebrity musician 
Adrian Renaud
. 
When a devastating tragedy tears their lives apart, Adrian loses his sight and his memory! The scarred musician can't remember the last one year... Including his new wife. 
Blackmailed by Adrian's manager to save her comatose father, Siobhan agrees to a desperate lie.
Pretend to be Adrian's loving wife… And it's no hardship because Adrian's more than willing to steam up their marriage.
But Siobhan knows she is forbidden to love him for real.  
Siobhan is in hell because, when her Make Believe Husband remembers the wife he lost, he will know Siobhan for the fake she is. Won't he? 
---
Well, that's about it for this letter. I'll be sharing news about an EXCITING 'Gram-only giveaway as well as THE COVER FOR IN LOVE WITH HER MILLIONAIRE FOE in the next letter!
Stay safe and awesome till next then,
Xx
Writer Gal