Discover more from The Writer Gal Letter
A regular love letter to my peeps about my upcoming releases, fave shows, and hot dudes, naps, and all the music that inspires my books!
Over 7,000 subscribers
A Thank You Writer Gal Letter
And More Millionaire Foes news!!!
Mahalo,
I'm writing this edition of The Writer Gal Letter listening to my favorite soundtrack in the whole fricking world - Hamilton! The playlist runs about two hours and forty minutes, which is about the extent of my attention span for work-related activities nowadays.
And it's because I am so happy I'm tired!
And THAT, my awesome Postmate, is because of you. All because of you.
The way each and every one of you has taken to the Millionaire Foe quartet has blown my admittedly low expectations out of the water and into the fricking stratosphere. So, thank you.
A million times thank you for loving Jamie and Ansh so very much.
---
In Debt To Her Millionaire Foe Is An Instant Bestseller
Ansh and Kahini's story released on Sunday, a little over four days ago. And it has been heartwarming how many of you have written to me and told me how much you loved the book.
In Debt deals with a very sensitive and important subject and Ansh and Kahini's romance has been one of the most emotional I've created in years. So, yeah, it is doubly heartening to know these stories resonate with you all. I bit my fingers to the quick waiting for the verdict from y'all and you DELIVERED!
I have been down with PMS and tendonitis, so it's taken me a few days to write this edition but, honest to GOD, all the thank yous in the world aren't enough to express my gratitude for how amazing you have been, Postmate. HOW MUCH I appreciate your support and reviews and the sheer love you show Writer Gal's words.
For anyone who is yet to read In Debt To Her Millionaire Foe, it's still at an introductory price of INR 49 and $0.99c for a little while yet. Get it by clicking on the button below.
And this is just a request: If you can rate both Jamie and Ansh's books on Goodreads that would be awesome.
If you can't, it's absolutely fine, I feel your love in each page you read.
---
Meet Mason - The Third Millionaire Foe
I'm sharing the muse who 'inspired' Mason Jones-Tarrant's character and mannerisms and his tight juicy butt! :P
And, I hope, when you read his scenes in In Debt you can absolutely picture the muse being all…muse-y.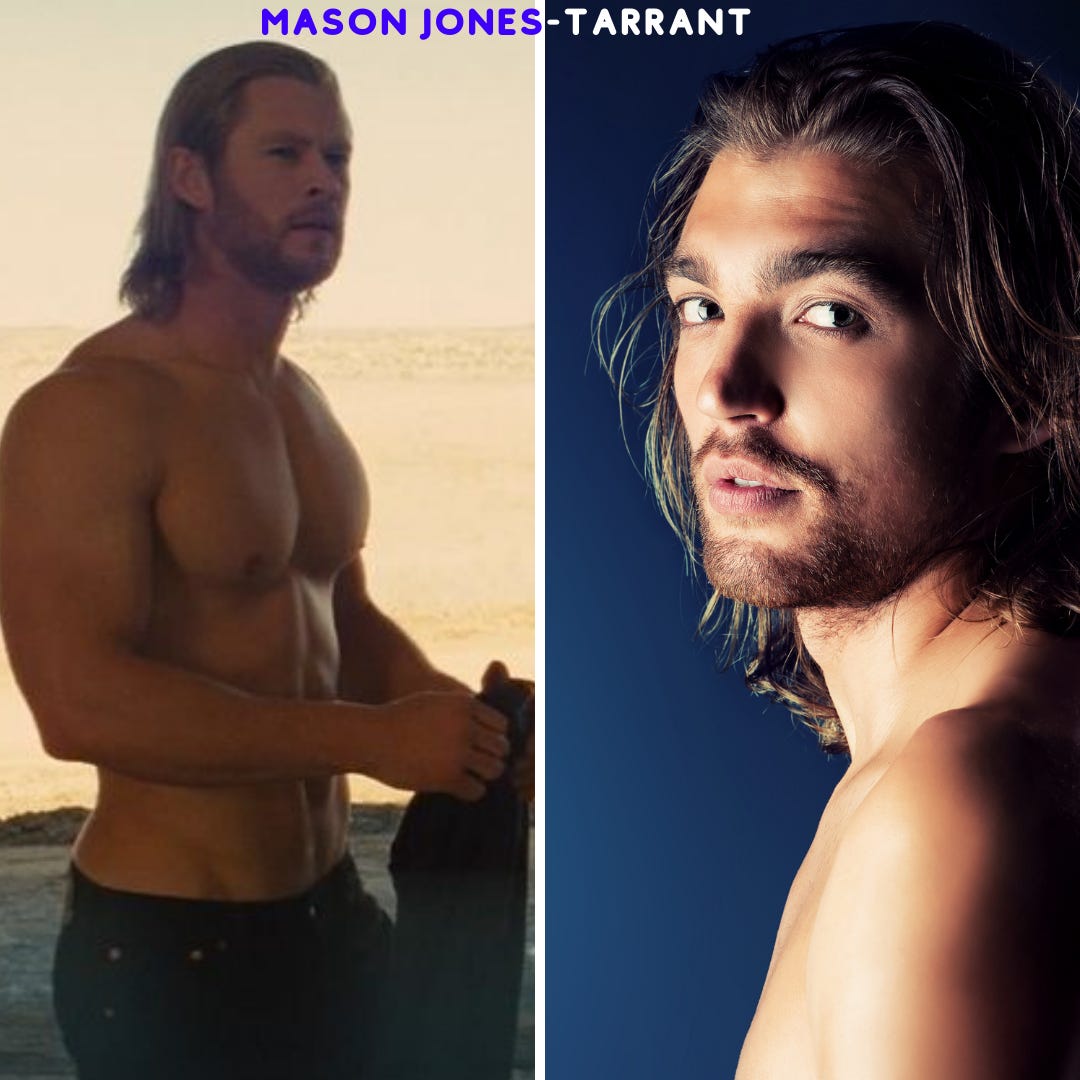 I know I can't wait to dive back into the edits for Mason and his feisty Shruti as they clash swords and words and…a lot of other juicy bits on their rocky road to Happy Ever After.
I'll be doing the cover reveal here with you guys next week first before sharing it with the world but, in the meantime, you can always add Engaged To Her Millionaire Foe on Goodreads by clicking the button below.
Engaged To Her Millionaire Foe releases November 20, 2020, on Kindle Unlimited and is on pre-order at INR 49 and $0.99c.
---
The OG vengeful hero and the strong woman who stood by him deserve a little bit more of their Happy Ever After, don't you think? So, I'm going to be writing them an extra-awesome loving epilogue that expands and connects the Writer Gal universe in lots of unexpected and loving ways.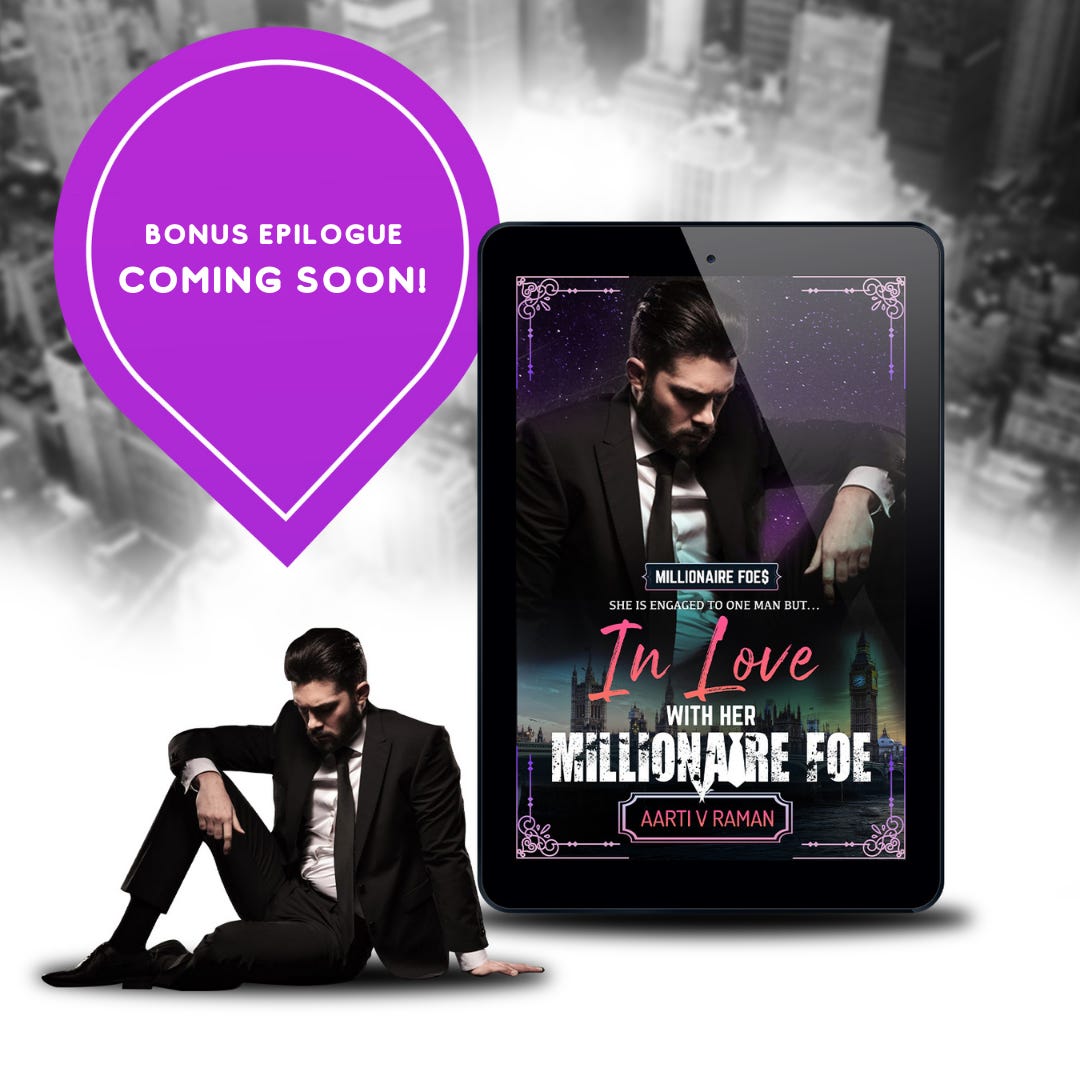 You can, for sure, expect to see a certain Royal or two, a billionaire Geek, and a sexy new hero who is going to appear on your Kindles next year.
I'll be sharing more on that SOON along with LOTS of stuff happening next year but, for now, I'll just leave you with a very last thank you.
Thank you, Postmate. For giving me the privilege of your time and attention, interest, and money as I move and entertain you.
Till next time stay safe and awesome.
Xx
Writer Gal